Having worked with numerous millwork companies throughout my career, I would rank Artifex number one, hands down. Their team consists of honest, high integrity people that produce exceedingly high-quality products. I have used Artifex for projects ranging from small remodeling projects to very large, extremely high-end millwork and furniture projects, and they have performed seamlessly on both.  Given my experience with Artifex, they receive my highest recommendation for any project, large or small.
-Dustin Schwake, Sr. Project Manager, McGough Companies

SPK/Lewis and Artifex Millwork have an enjoyed a 20 year plus highly successful relationship.
SPK/Lewis and Artifex Millwork have collaborated on a wide range of custom projects from small budget friendly projects to high end highly detailed, highly technical complex projects. Artifex has a "can do "attitude and approach for all projects.
Even with the long distance between SPK/Lewis and Artifex Millwork the coordination of shop drawings, sample submissions, field measurements, fabrication to dedicated blanket wrapped deliveries have always been frictionless.
Our relationship has flourished proving when like-minded professionals work harmoniously together anything and everything can be accomplished.
Artifex Millwork is a trusted partner which we gladly recommend to anyone with no hesitation.
-Brian P. Flaherty, President, SPK/Lewis

I have worked with Artifex Millwork since 2004 and I am very impressed with their service professionalism and product quality. Whenever I have questions regarding millwork details, finish samples or pricing during pre-construction phase, Artifex Millwork has been there to assist with no question asked. The shop drawings they produce are always very detailed and take into account all conditions in the field. Artifex Millwork's pricing is very reasonable and they are definitely my go-to Millwork fabricator for projects. And last but not least, they are truly a joy to work with!
-Kar-Keat Chong, AIA, CID, Snow Kreilich Architects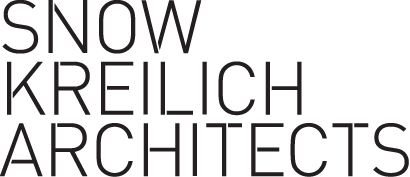 I have worked with Artifex for over 10 years. They are my trusted resource for creating innovate and high quality custom wood furniture, paneling and custom features for clients ranging from office, restaurants, residential and retail.
The team at Artifex is wonderful. Their company leadership is embedded into every project. Their craftspeople are world class, creating and developing new ideas alongside me and my team.
In my design practice we are always trying to re-invent and create new design components for each project. To achieve that high standard, we partner with Artifex because together we can solve any problem and create beautiful solutions.
Artifex's commitment to our shared clients and contractor partners is like no other, always working together to achieve impossible schedules and working as one team.
Overall, Artifex's deep commitment to design excellence and craftsmanship sets them apart in the upper Midwest.
-Betsy Vohs, Studio BV